Yes, it's that time of year again, and while the rest of North America is shivering through another long, cold winter, Belize is boasting perfect beach weather. For this reason, among many others, December is a great time to visit Shaka Caye! Trade in your cold winter blues for clear blue skies by reserving your stress-free all-inclusive Christmas vacation with us. Arriving on the island is also stress-free. Straight from your flight to Belize City, you'll take a short, scenic boat ride, giving you more time to unpack and start your vacation. Make this Christmas one to remember with an island getaway in Belize.
Shaka Caye has something for everyone this holiday, whether you're looking for exciting adventures or quality time with your loved ones. Because of our ideal location, we are a top destination for snorkeling and diving at some of Belize's hot spots. The world's second-largest barrier reef and the famous Blue Hole, a giant marine sinkhole, are only a short boat ride away from the island, and our experienced tour guides are ready to take you out for a day of fun and excitement.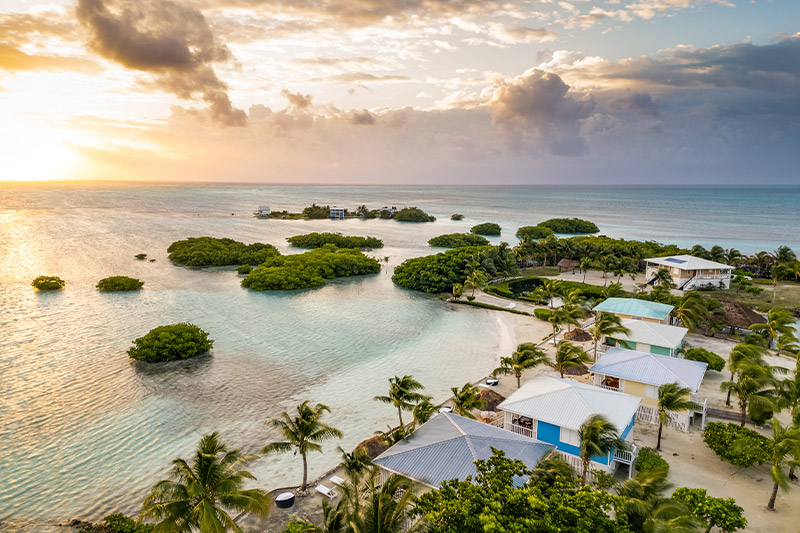 On the island, guests can enjoy our complimentary beach toys, which include Hobie cats, kayaks, paddle boards, and snorkeling gear. Relax by the beach with a refreshing drink, take a dip in the Caribbean Sea, and enjoy a fun game of volleyball or chess on our life-size chess board. Ask one of our staff members to take you on an island tour to see the iguanas that inhabit the island. After a day of activities, unwind and relax in our spacious media room with a movie or enjoy fun board games with the family.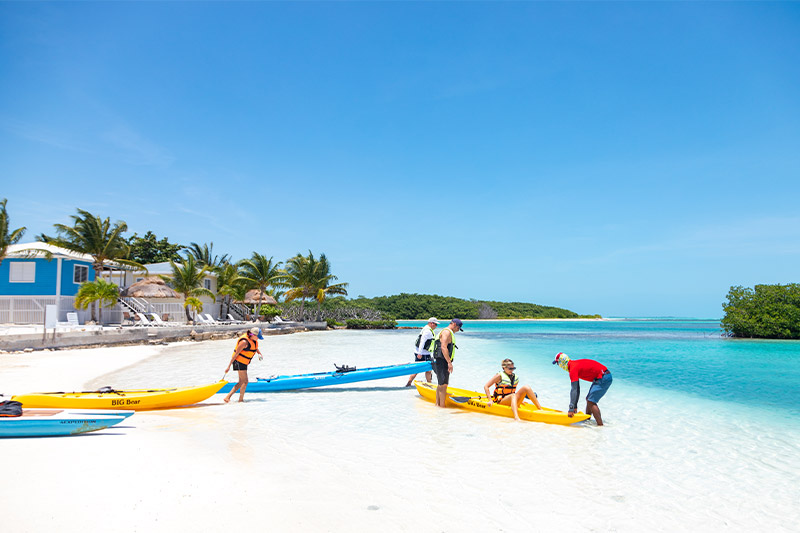 No holiday is complete without the flavors and aromas of delectable cuisine, and our chef will not disappoint! Experience our unique culture by indulging in tasty Belizean-style dishes and tantalizing cocktails at our restaurant while making new friends with other guests and admiring the breathtaking views of the island.
Despite the fact that there is plenty to do on and around the island, guests can still enjoy the holiday festivities on the mainland, such as the Christmas Tree Lighting and parade in Belize City—check with our island manager about arranging a day trip into town. Plan your December vacation now while we still have availability. If you want a private family-style holiday getaway, consider renting the entire island for the ultimate island Christmas with just you and your family. Contact us to reserve your Shaka Caye vacation!