Sea & Farm-to-Table Dining
Belize Private Island Restaurant
THE CARIBBEAN'S BOUNTY SERVED ON YOUR VERY OWN PRIVATE ISLAND.
Dine on one-of-a-kind creations adapted for any special dietary requirements — Snapper, Dorado, and live lobsters are brought to us daily by our Captain and local fishermen. Indulge on seared Filet Mignon, traditional wood-grilled Belizean spicy chicken, fresh ceviches, sweet native fruits, and fresh-grown vegetables from our local gardens. Dine away with your beloved in a remote setting for a romantic meal, or join new friends for an engaging dinner party.
Belizean-Fresh: A Taste of
Belizean Food is some of the very best in the Caribbean. Our "Belizean Fusion" served at Shaka Caye is very important to us – inspired by a just-harvested island bounty and the tradition of local flavors and delicacies. The Belizean recipes transcend the simple, pure, and humble ingredients with fresh combinations of ginger, habanero, coconut, mango, and curry.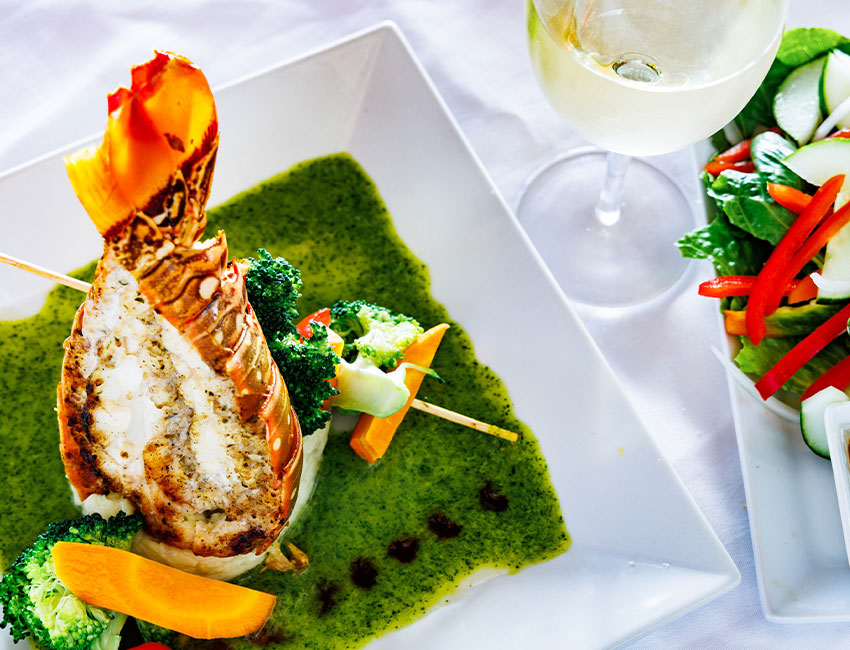 A GUIDE TO FOOD IN BELIZE
Known for its clear waters and pristine white beaches, the islands of Belize are one of the most beautiful paradises on earth. However, many people don't pay much attention to the food, and that's a shame. Belize has one of the most diverse and fascinating island cuisines in the Caribbean.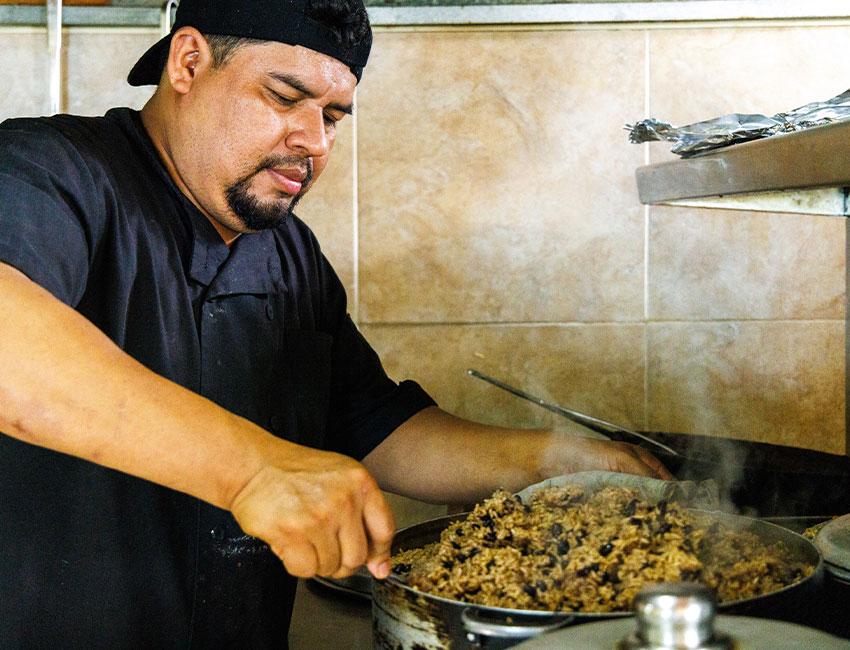 Why is Belizean food so special?
While not as well-known as other island cuisines like Hawaiian or Polynesian, Belizean food nevertheless has a lot to offer. It combines native island ingredients, diverse cultural influences, and traditional cooking methods into a cuisine unlike any other.
Belizean cuisine is considered one of the healthiest in the Caribbean. Belize is blessed with an abundance of fresh seafood like fish, octopus, and shellfish. Meat is also occasionally used in traditional Belizean foods.
The local cuisine also extensively uses natural cooking methods like roasting over an open fire. Aside from imparting unique flavors to the food, it's also a healthier way to cook and eat.
But what makes food in Belize truly special is its rich multicultural heritage. The island's vibrant community creates a distinct fusion of flavors and culture. Chefs heavily use spices mixed with island flavors like coconut, ginger, and habanero.
Intimate dining in remote locations, breakfast on a private beach or your own private terrace, open-air picnics, seaside moonlight dinners, and fun-filled community dinners with the rest of the guests—all conspire to create memorable moments and dining experiences you will never forget.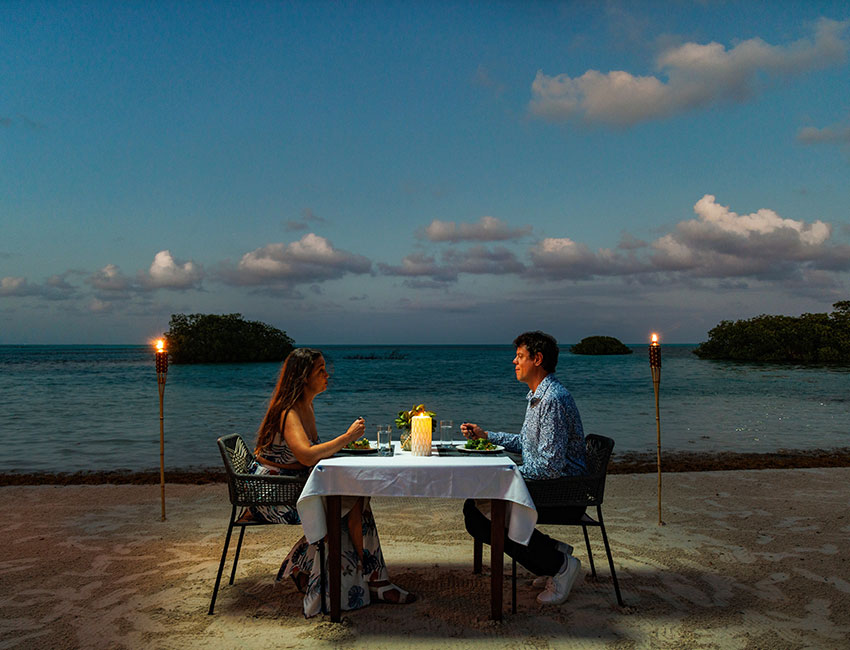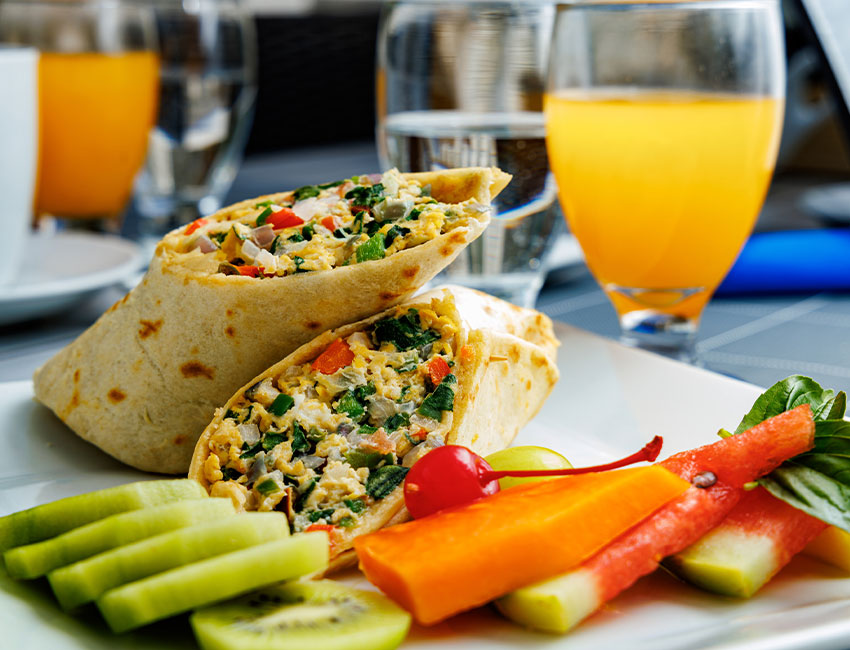 Imagine breakfast on your own private terrace with farm-fresh eggs cooked to order, local fruits, freshly squeezed juices, crisp bacon, Belizean fry jacks, and organic vegetables. Taste the local Belizean flavors to start your perfect private island day.
Guests are invited to partake in a day of adventure out on the water to sustainably source seafood from our surrounding thriving reefs. On your return, take your catch back to shore, and we will have it transformed into a decadent meal by our chefs.
The ethical sourcing of seafood is reflected in how the produce is prepared, allowing your catch to be the hero of the dish. Watch your freshly caught fish transform into mouth-watering seafood, delicately garnished with micro herbs and citrus from our on-island farm. This is an unparalleled sustainable dining experience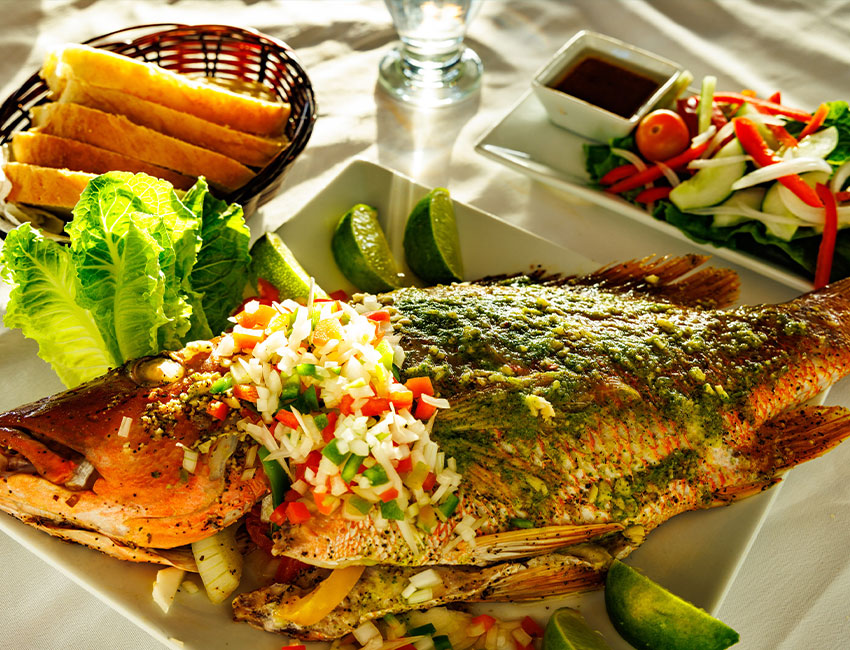 "We wanted a quiet getaway on a beautiful island and that is exactly what we got! Quaint little cottages that nestle right up to the sea. We had the absolute BEST food daily, the chef is top-notch! Our servers/bartenders were Kelli and Ismael and they were beyond amazing! Every little detail was thought of, and they were so kind and friendly."