There aren't many places in the world where you can swim with stingrays, turtles, nurse sharks, and dozens of schools of colorful fish. The Belize Barrier Reef is one of the world's best places to snorkel because of the crystal-clear water and thriving coral reefs. And Shaka Caye is located right next to this amazing destination.
Shaka Caye offers group snorkeling tours to the Barrier Reef.
These can be booked individually or as part of a package.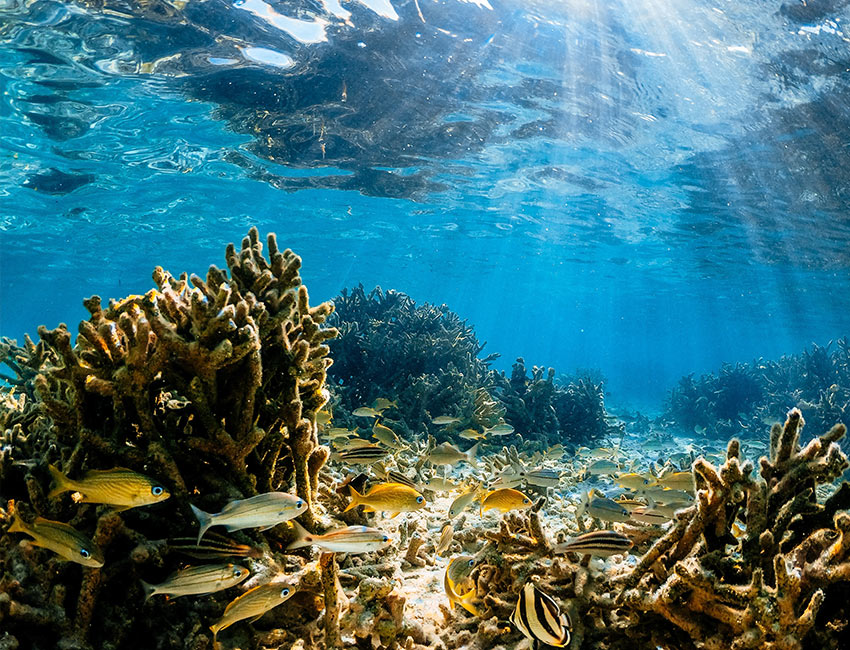 The Belize Barrier Reef is a series of 7 coral reefs straddling the coast of Belize and is also a UNESCO World Heritage Site. This is the second biggest reef in the world after Australia, and much of it is still alive and thriving thanks to the area being protected.
The reef goes all the way from Mexico at the north end to Guatemala at the south end. It spans 185 miles of Belize coastline over seven key marine reserve zones and over 400 marine cayes.
What kind of animals will I see at the Belize Barrier Reef at Shaka Caye?
When you snorkel the Belize Barrie Reef, you can expect to see any of the following species:
West Indian manatee
Green, Hawksbill, and Loggerhead turtles
500 species of fish such as tarpons
Stingrays
65+ kinds of coral
Crustaceans, marine worms, and sponges
247 types of marine flora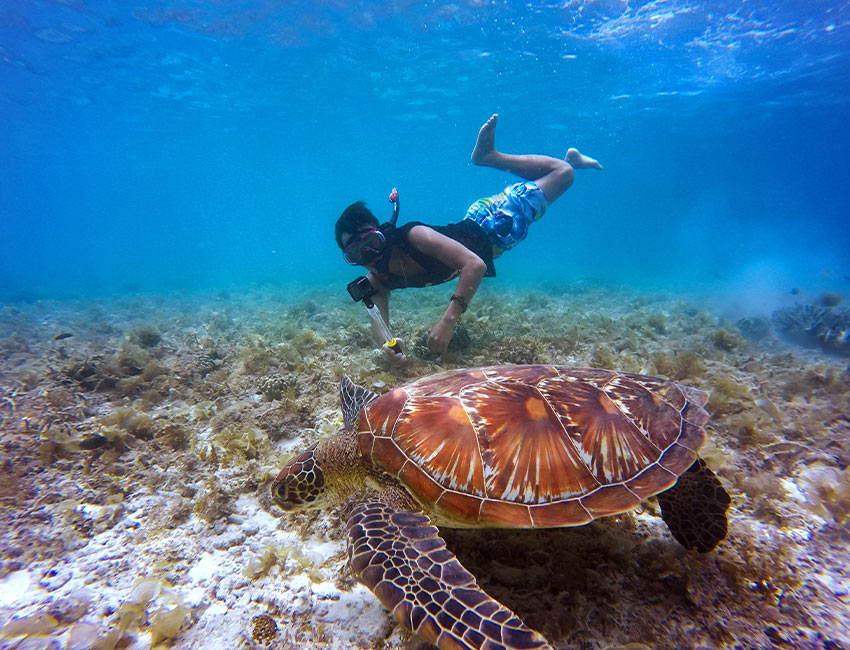 Reef Group Snorkel
US$50/per person (min: 6 persons)
Reef Private Snorkel
US$250 (per couple)
"The resort is clean and spacious. We snorkeled, kayaked, had a sunset cruise, massages and even took a trip to a near by island. It can't imagine a better place to relax. The pictures do not do it justice."