Belize is a stunning tropical destination known for its crystal-clear waters, vibrant coral reefs, and lush rainforests and has a lot to offer its visitors. If you're planning a vacation to this stunning Central American country, a stay at Shaka Caye Island Resort should be at the top of your list. This all inclusive Belize resort is situated on a private island near the mainland and offers guests an array of exciting activities to enjoy during their stay. Here are four activities that will make your island vacation unforgettable: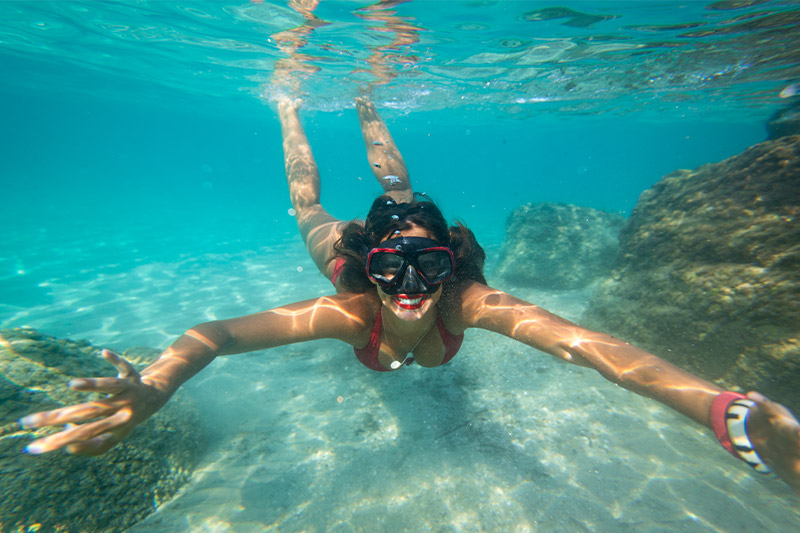 Snorkeling & Diving: One of the top activities to do during your stay at Shaka Caye Island Resort. Belize is home to the second-largest barrier reef in the world, making it an ideal destination for snorkeling & diving enthusiasts. The waters surrounding Shaka Caye are home to an array of colorful marine life, including sea turtles, rays, and various tropical fish. Shaka Caye offers a range of snorkeling and diving tours to the nearby reefs, where you can swim among schools of colorful fish, spot exotic sea creatures, and marvel at the intricate coral formations. The resort provides all the necessary equipment, including masks, fins, and snorkels, so you can just relax and enjoy the breathtaking underwater scenery.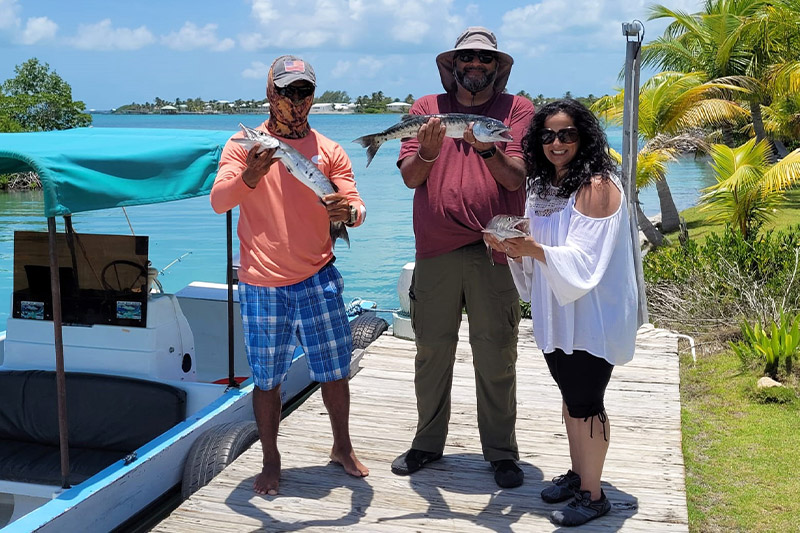 Fishing: Another popular activity for guests at Shaka Caye. If you're a fishing enthusiast, then a stay at Shaka Caye Island Resort is a dream come true. The resort's experienced guides will take you out to some of the best fishing spots in Belize, where you can reel in a variety of fish, including barracuda, snapper, tarpon, bonefish, and snook. The resort offers a variety of fishing excursions, including deep-sea fishing trips and fly-fishing expeditions. Whether you're an experienced angler or a beginner, the resort's staff will ensure you have everything you need for a successful day on the water. And the best part of this fun activity is that our chef is waiting to prepare a feast of your catch of the day.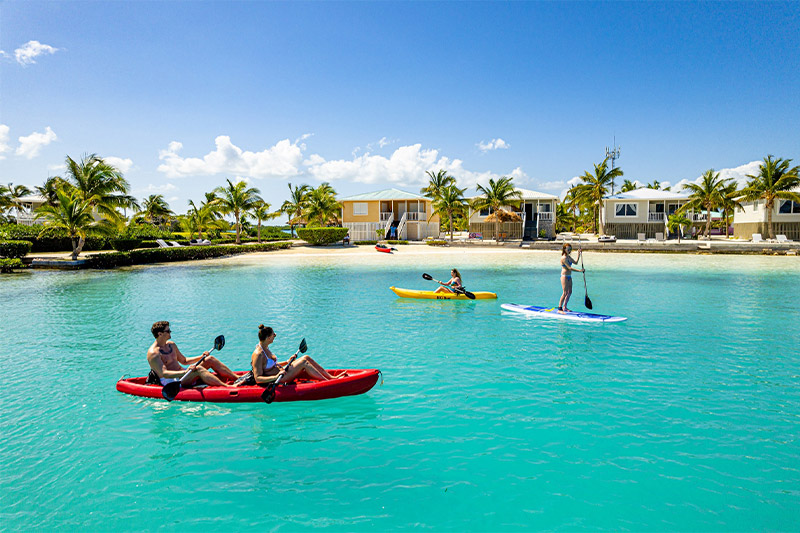 Kayaking and Paddle Boarding: The calm waters around Shaka Caye are perfect for kayaking and paddle boarding. This is a great way to get some exercise while enjoying the scenic views. Guests can enjoy complimentary use of kayaks and paddle boards during their stay to explore the serene waters and mangrove forest surrounding the island. You can paddle at your own pace, taking in the sights and sounds of the island and the surrounding sea.
Relaxing and Pampering: Of course, no island vacation is complete without some relaxation time. Shaka Caye Island Resort is the perfect place to unwind and rejuvenate, surrounded by the stunning natural beauty of Belize. Whether you want to lounge on the pristine white sand beach, take a dip in the turquoise Caribbean Sea, or indulge in a relaxing spa treatment, the resort has everything you need to recharge and prepare for the next great adventure.
So why wait? Book your stay at Shaka Caye Island Resort today and experience the ultimate Belize island vacation. With its prime location near the Belize Barrier Reef, you'll have the opportunity to experience some of the best snorkeling, diving and fishing in the world, all while enjoying the privacy and seclusion of your own private island. And when it's time to relax, the resort's peaceful atmosphere and luxurious amenities will ensure that you leave feeling refreshed and rejuvenated. Don't miss out on this unforgettable experience! Book your island escape today!