A fishing paradise! The beaches and waters of Belize are renowned for their world-class fishing opportunities! One of the best places to experience the perfect balance of fishing and relaxation in Belize is Shaka Caye, a small, private island located just 9 miles off the coast of Belize City. Here's why.
First and foremost, the fishing opportunities in Belize are truly unmatched. With a diverse range of fish species and habitats, Belize offers something for every type of angler, from fly fishing for bonefish and permit on the flats to deep-sea fishing for marlin and sailfish offshore. At Shaka Caye Island Resort, you'll have access to some of the best fishing in the country, with knowledgeable guides who can take you to the best spots, some of which are just a short boat ride from the resort, and help you reel in your catch of the day.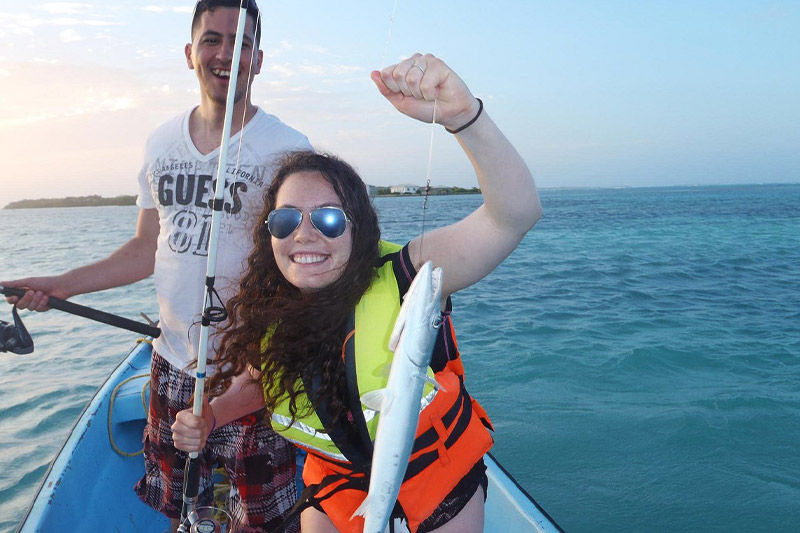 But fishing is only half of the equation when it comes to the perfect Belize vacation. After a long day on the water, there's nothing better than relaxing on a quiet beach, enjoying a cold drink, and watching the sunset over the Caribbean Sea. Shaka Caye Island Resort offers all this and more, with a laid-back atmosphere perfect for unwinding and enjoying the simple pleasures of island life.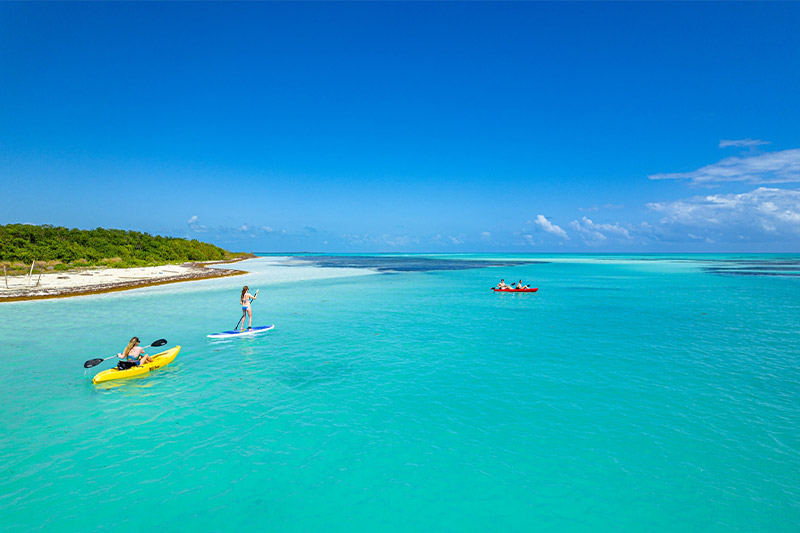 Accommodations on the island are luxurious and designed to provide guests with the ultimate in comfort and relaxation. Shaka Caye Island Resort features a variety of private villas and cabanas that offer stunning views of the surrounding waters, along with modern amenities like air conditioning, Wi-Fi, and comfortable furnishings.
In addition to fishing and relaxation, Shaka Caye also offers a range of other activities to keep you entertained during your stay. You can explore the nearby coral reefs and see colorful fish, sea turtles, and even the occasional shark, or take a kayak or paddleboard out for a leisurely paddle around the island. And if you're feeling adventurous, you can even try your hand at spearfishing or snorkeling for lobster and conch (when in season and with the help of a local guide, of course).
No vacation would be complete without great food, and Shaka Caye delivers on that front as well. Fresh seafood is the star of the menu, with local favorites like conch ceviche and grilled lobster served alongside international dishes like Thai curry and Italian pasta. And with a small, intimate setting, the staff at Shaka Caye Island Resort is able to cater to your every need and provide personalized service that's hard to find at larger resorts.
Shaka Caye Island Resort is the perfect all inclusive destination for anyone looking to experience the best of Belize's fishing and relaxation opportunities. Whether you're an avid angler or just looking for a peaceful escape from the hustle and bustle of everyday life, this Belize private island paradise has everything you need to unwind, recharge, and create unforgettable memories with family and friends. Contact us and let us help you plan your Belize all inclusive fishing vacation!