Make the most of your spring break this year with Shaka Caye Island Resort in Belize as your go-to destination. With its beautiful white-sand beach, vibrant marine life, and various fun activities, this private island paradise will provide the perfect getaway for you, your family, and your friends. Shaka Caye is the ideal spot for your ultimate Belize Spring Break vacation!
The laid-back island lifestyle that Shaka Caye represents is the epitome of tranquility and serenity. The resort is located on an exclusive island off the coast of Belize and offers guests a quiet retreat. The resort features all-inclusive amenities such as a private white sand beach with palapas and beach beds, Wi-Fi throughout the island, sea kayaks, snorkeling equipment and floats, beach toys, yoga mats, a life-size chess set, and a media room with games. A welcome drink upon arrival provides a great start to your spring break vacation. Our newly renovated oceanfront accommodations are designed to accommodate all guests, from solo travelers to couples and groups. Each beachfront villa offers breathtaking views of the Caribbean Sea as well as full access to all of the resort's facilities.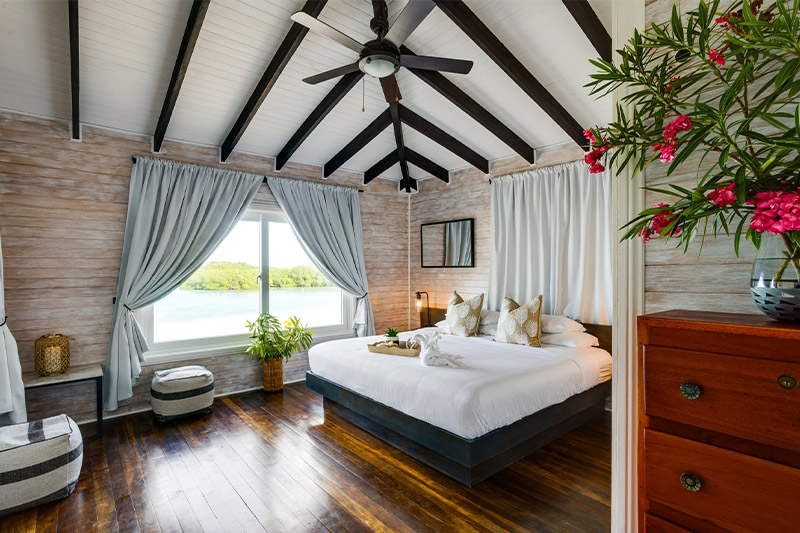 When it's time to refuel, the resort's restaurant has a wide selection of delicious food and beverages prepared by our gourmet chef. Your tastebuds will be delighted by everything from freshly caught seafood to traditional Belizean meals. And, of course, no spring break is complete without drinks! And when in Belize, that means sampling a few rum punches; prepared with fresh fruit juices and locally produced rum, these delightful cocktails are the ideal way to unwind and enjoy the island while listening to music and making new friends at the bar.
Most people envision Belize as a tropical paradise with white sand beaches and crystal clear water. While this is undeniably part of what distinguishes Belize, there is so much more to this Central American country. Belize is a small country, but it packs a big punch when it comes to things to see and do. Whether you want to explore ancient Maya ruins, go birdwatching in the rainforest, or learn about the country's unique culture, there is something for everyone to enjoy. There are plenty of activities and attractions to keep you busy during your spring break in Belize, making it the perfect destination for a group trip this spring. For the adrenaline seekers, there's cave tubing, zip lining, and ATVing. If you just want to relax, take a dip in our clear turquoise waters or sit on the beach with a refreshing drink and enjoy the cool breeze and panoramic views.
A spring break vacation in Belize is an excellent opportunity to unwind and escape the winter blues. With so many activities to choose from, it's easy to find something that suits both your interests and your budget. And at Shaka Caye, you can take advantage of our current specials to make the most of your Spring Break. So why not make this spring break one to remember by booking your trip with us right now? You won't regret it!