Welcome to Shaka Caye Private Island Resort, a hidden gem nestled in the heart of Belize's Caribbean waters. Imagine having an entire island to yourself, where pristine white sands meet crystal-clear turquoise waters, and lush tropical landscapes create an idyllic backdrop. Shaka Caye offers an unparalleled experience with its whole island rental package, providing exclusive access to a tropical paradise that guarantees privacy, luxury, and unforgettable memories.
Location and Accessibility:
Located off the coast of Belize, Shaka Caye is easily accessible, making it an ideal destination for travelers seeking both convenience and seclusion. Just 9 miles from mainland Belize, the island is easily reached by boat or helicopter, offering a seamless transition from the hustle and bustle of everyday life to a secluded oasis of tranquility.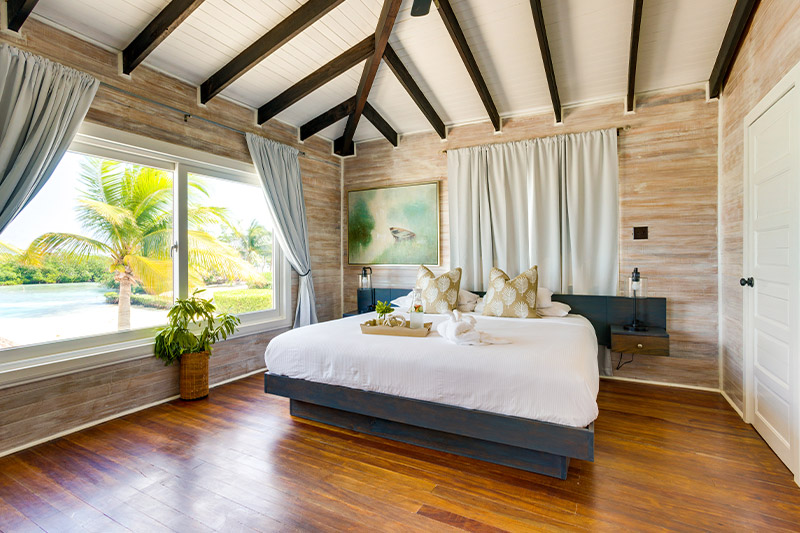 Luxury Accommodations:
Shaka Caye Private Island Resort boasts newly updated accommodations designed to provide utmost comfort and luxury. The island features a selection of private villas, meticulously crafted with a blend of contemporary design and authentic Caribbean charm. Each accommodation option offers breathtaking views, and direct access to the pristine beach, ensuring an enchanting experience for every guest.
Exciting Activities:
The island is a haven for adventure enthusiasts and nature lovers alike. Whether you seek underwater exploration, thrilling water sports, or simply unwinding in nature's embrace, Shaka Caye has something to offer everyone. Snorkeling and diving enthusiasts will be enthralled by the vibrant coral reefs and diverse marine life surrounding the island. Guided tours to nearby attractions, such as the Great Blue Hole and the Belize Barrier Reef, provide an opportunity to witness nature's wonders up close.
For those seeking relaxation, the island offers a secluded beach where you can bask in the sun, read a book, or enjoy a refreshing cocktail. Explore the island's lush surroundings with nature walks or indulge in wellness activities such as yoga and spa treatments. The possibilities are endless, and the experienced staff at Shaka Caye are dedicated to curating a personalized itinerary to ensure an unforgettable stay.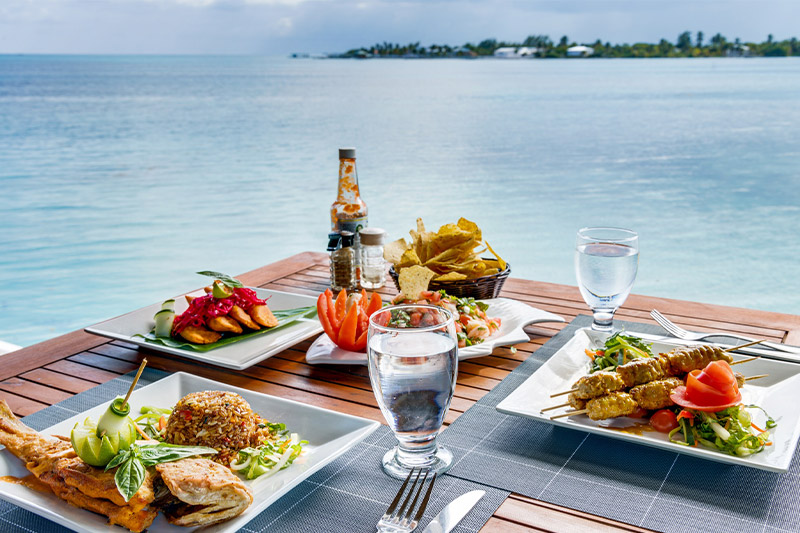 Tailored Packages and Exquisite Cuisine:
Shaka Caye Private Island Resort offers exclusive packages tailored to your preferences, allowing you to customize your dream vacation. Whether you're planning a romantic getaway, a family reunion, or a corporate retreat, the island's team will work closely with you to create a bespoke experience that exceeds your expectations.
Indulge in a culinary journey like no other with the resort's exceptional dining options. From mouthwatering seafood delicacies to gourmet international cuisine, the island's talented chefs skillfully prepare a diverse range of dishes using fresh, locally sourced ingredients. Enjoy intimate dinners under the stars, beachfront barbecues, or a private chef catering to your every culinary desire.
Staff and Convenience of Whole Island Rental:
One of the most significant advantages of a whole island rental at Shaka Caye is the dedicated staff available exclusively to cater to your needs. From personalized concierge services to housekeeping and butler services, every detail is meticulously handled, ensuring a seamless and stress-free experience.
The convenience of having the entire island to yourself allows you to create your own schedule, unwind at your own pace, and enjoy quality time with your loved ones without any distractions. The privacy and seclusion offered by Shaka Caye Private Island Resort are truly unparalleled, allowing you to disconnect from the outside world and immerse yourself in the beauty of nature.
Shaka Caye Private Island Resort's whole island rental package provides an exceptional opportunity to experience the ultimate in privacy, luxury, and adventure. The easy accessibility, new accommodations, exciting activities, tailored packages, exquisite cuisine, and attentive staff make Shaka Caye the perfect destination for those seeking an exclusive and unforgettable Belize vacation. Embrace the serenity of your own private island and create memories that will last a lifetime at Shaka Caye Private Island Resort.