Belize Adventure Tours & Activities
Discover the ultimate Caribbean getaway at Shaka Caye in Belize, where adventure, relaxation, and luxury collide. From world-class snorkeling and diving to unbeatable fishing experiences, there's something for every type of traveler. Immerse yourself in the crystal-clear waters of the Belize Barrier Reef and encounter stingrays, turtles, nurse sharks, and vibrant schools of fish. If fishing is your passion, Shaka Caye offers opportunities for spin, fly, or trolling fishing all year round. Explore the neighboring islands and the sea surrounding the resort with our exciting exploration options, or unwind with our range of blissful treatments using natural elements from Belize. With luxurious amenities and island activities, Shaka Caye promises an unforgettable vacation.
Few places in the world offer the opportunity to swim alongside stingrays, turtles, nurse sharks, and vibrant schools of fish. The Belize Barrier Reef, with its crystal-clear waters and thriving coral reefs, is one of the best places on earth to snorkel. Luckily, Shaka Caye is conveniently located right next to this amazing destination. Immerse yourself in the breathtaking beauty of the reef and discover a world of marine life that will leave you in awe. Whether you're an experienced snorkeler or a first-timer, this is an adventure not to be missed.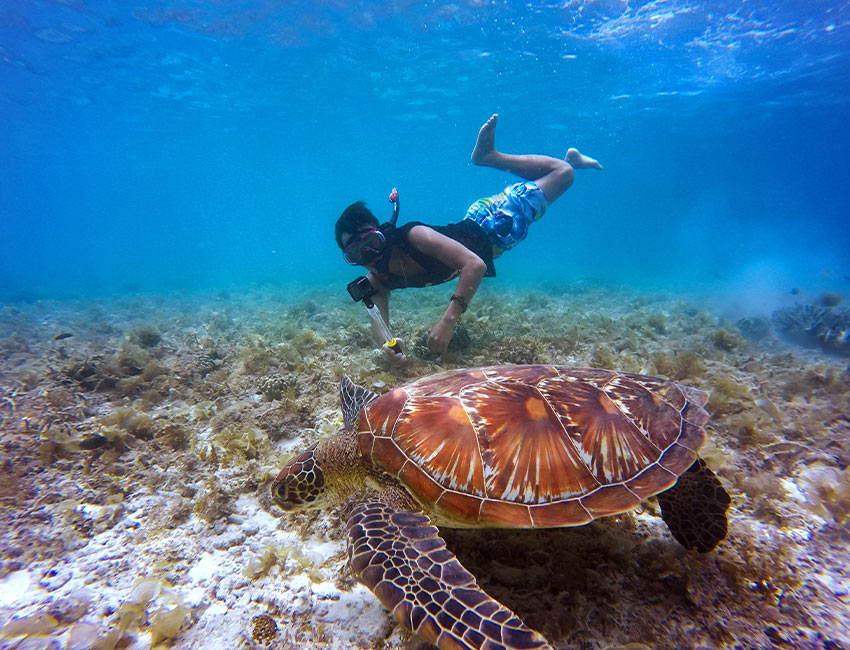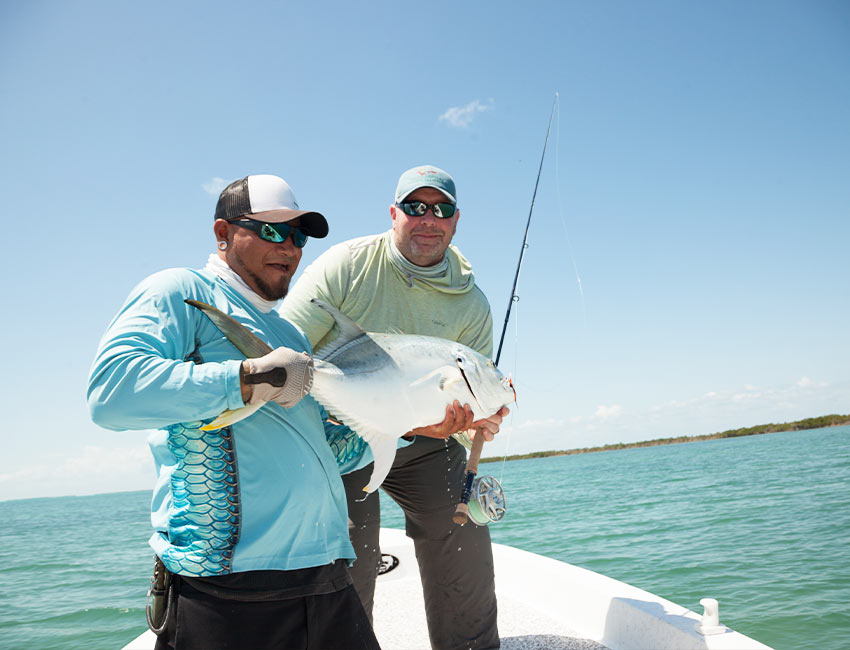 Shaka Caye in Belize is the ultimate destination for those seeking a unique and unforgettable fishing experience. Whether you prefer spin, fly, or trolling, there are opportunities to indulge in your preferred fishing style all year round. With an abundance of game fish, you can be sure to have an excellent sport fishing adventure. From the scenic beauty of the surrounding waters to the thrill of the catch, Shaka Caye is a mecca for all fishing enthusiasts.
Barrier Reef SCUBA DIVING
Belize is a diver's paradise, boasting world-class diving opportunities in the world's second-largest barrier reef. With a choice of barrier reef diving, Great Blue Hole diving, and diving certifications, there is something for everyone. The barrier reef is just one mile away, making it easily accessible for divers to explore its abundant marine life, colorful coral reefs, and underwater caves. Whether you're a seasoned diver or just starting, Belize offers an unforgettable experience for all.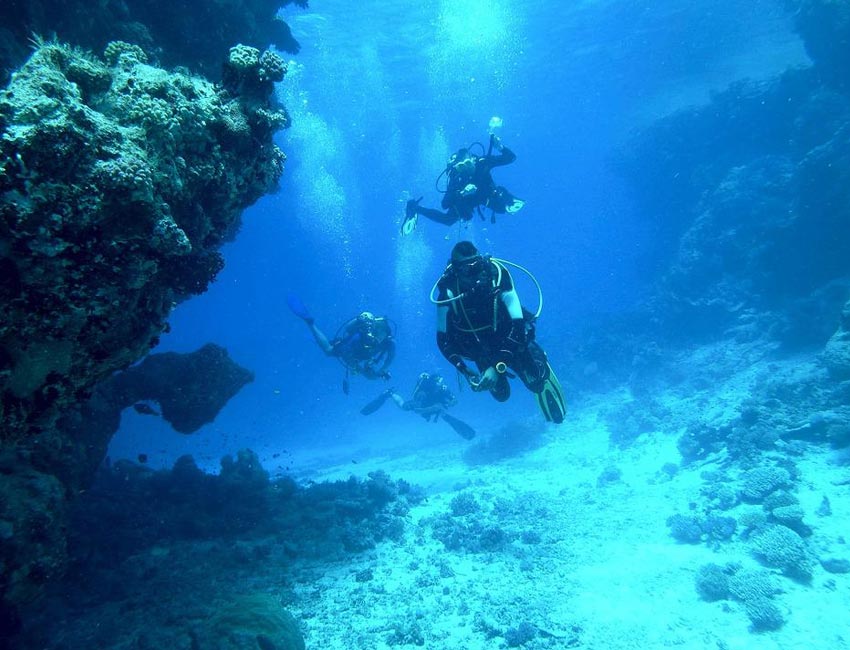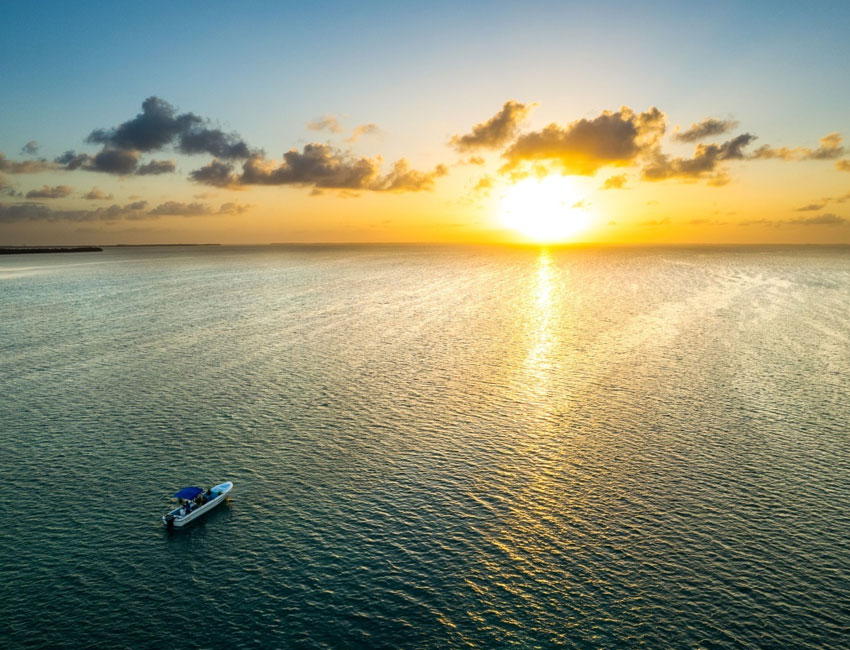 Experience the beauty of the neighboring islands and the sea surrounding Shaka Caye resort with our exciting exploration options. Choose from private and group Manatee Search, Sand Bar Lunch,  Caye Caulker Sea Adventure, or Sunset Cruise with snacks and wine. Immerse yourself in the natural beauty of the Caribbean Sea and create unforgettable memories that will last a lifetime. Our experienced guides are ready to help you discover the wonders of this beautiful part of the world.
From ancient Maya ruins to thrilling adventures in nature, our inland tours offer a unique blend of history, culture, and outdoor exploration. Discover fascinating remnants of the ancient Maya civilization, zipline through the jungle canopy, spelunk through caves, and get up close and personal with local animals.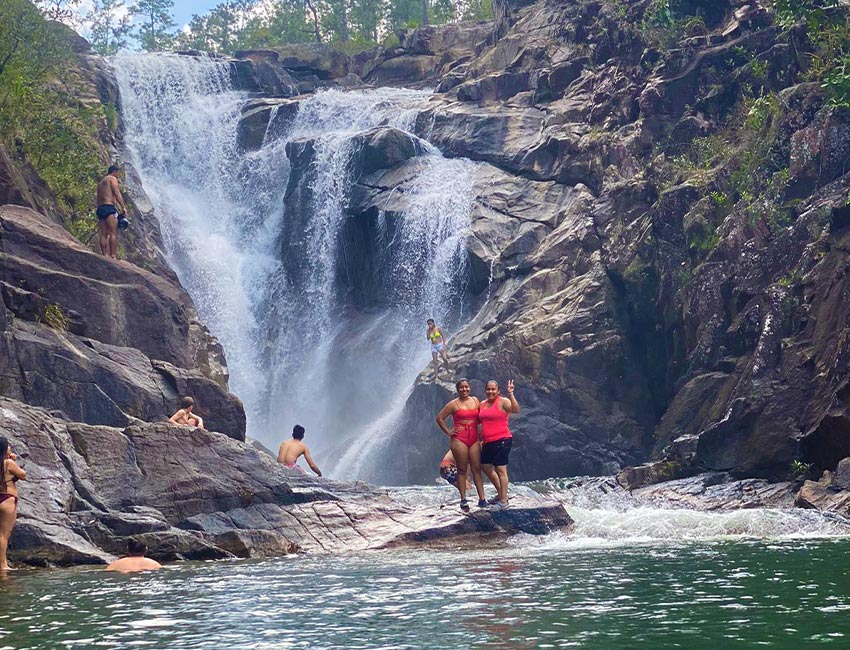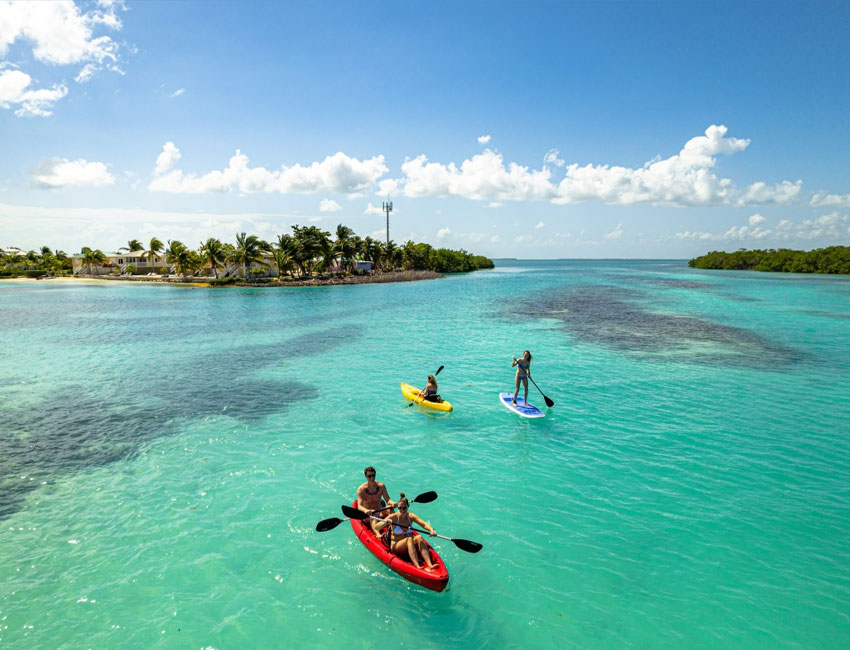 Enjoy all the luxurious amenities of a five-star resort in the middle of the ocean. Our island paradise offers white sand beaches with palapas, beach beds, and hammocks, sea kayaks, beach volleyball, life-size chess, snorkeling gear, yoga mats, beach toys, sporting equipment, and board games. With so many island activities to choose from, your vacation will be unforgettable.
Escape to a timeless realm of relaxation and rejuvenation, where our skilled therapists use natural elements from Belize to offer a range of blissful treatments. Choose from our selection of services, including Swedish, therapeutic, deep tissue, stress relief, hot stone, and sunburn therapy massages, as well as facial toning and reflexology. Take a moment to unwind and return to the world feeling completely transformed.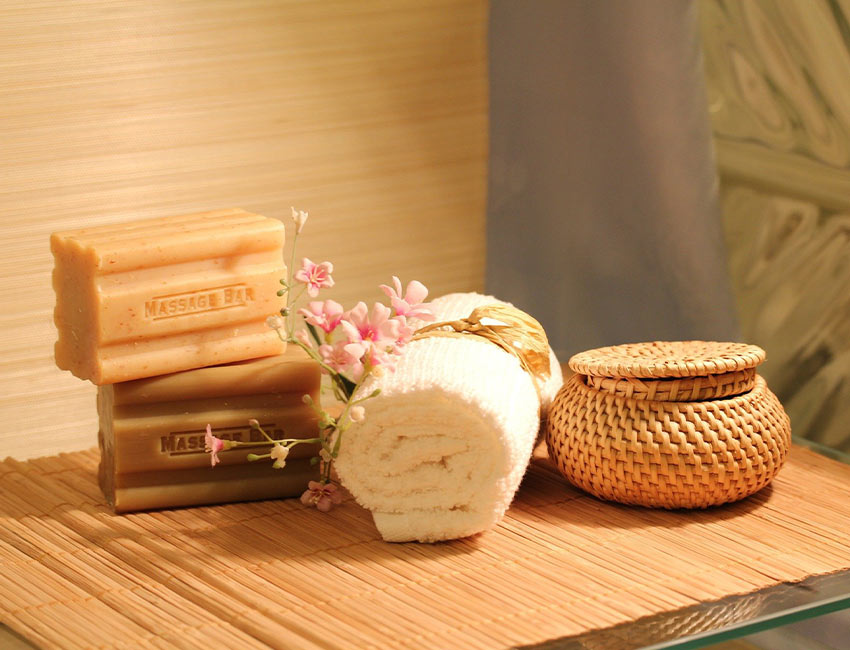 "Truly amazing vacation! We spent one week on a family vacation with our young adult son. By far the greatest beach vacation! Wonderful people, beautiful nature and such a special location! Everyone is so attentive, and makes you feel so special! Everything was an A+: transfer, accommodation, trips to caye caulker, absolutely the best snorkel and diving, and a mouth watering food! The service here is unparalleled and you feel so pampered!"