What is Lobster Fest? Lobster Fest is an annual celebration to commemorate the opening of the spiny lobster season in Belize. If you have never heard of Belize Lobster Fest, then this is your sign to come experience for yourself this most talked-about event. Lobster Fest is held in three locations—San Pedro, Caye Caulker, and Placencia—on different dates in July. Visitors and locals from all over come together to feast on these succulent crustaceans and enjoy the people and culture that make Belize the melting pot that it is! Although Shaka Caye will not be a part of the main events, we are just a short boat ride away from Caye Caulker, the birthplace of Lobster Fest, and we will be offering trips to the event for guests who book 5 or more nights stay with us.
Since this event is primarily dedicated to lobster, as the name would imply, you can expect to see, smell, and most definitely taste a variety of freshly prepared, mouthwatering lobster dishes, such as lobster BBQ, lobster thermidor, lobster fritters, and lobster ceviche. If you are lucky, you might even be able to catch your own lobster and have it prepared for you. There will be lots of live local music and entertainment, loads of fun activities for everyone to enjoy, and of course, all-day and all-night beach parties. Activities include the Miss Lobster Fest pageant, the "biggest lobster" catch, and other fun competitions, games, and prizes.
And while all the festivities will be happening at different locations in Belize, when it's time to relax and get away from all the noise, Shaka Caye Island Resort is the ideal spot. Our private island is a quiet place to get away from the crowds and has everything you need for a comfortable, relaxing vacation. Our convenient all inclusive package includes accommodations, meals, and local cocktails, making your stay hassle-free. You can also expect our chef to be cooking up some delicious lobster cuisine; after all, it is the lobster season, and we wouldn't want you to miss out on your share of lobster.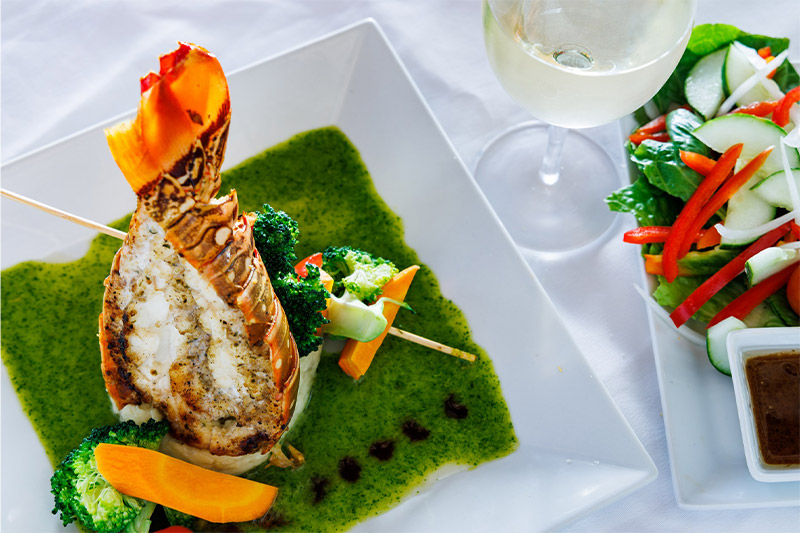 So, if you are considering experiencing Belize's Lobster Fest but want to be just far enough away to be able to relax, then consider staying with us, and if you book by March 31st, you get two nights free when you book a five-night stay – see offer.
2023 Belize Lobster Fest dates: San Pedro: July 4th-15th, Caye Caulker & Placencia: July 14th-16th.