Shaka Caye Private Island
Belize Private Island Resort
Experience pure indulgence, relaxation, and romance at one of the world's most sought-after destinations: Shaka Caye, only a beautiful 25-minute boat ride from Belize City; no layovers, commuter flights, or puddle jumpers necessary. This truly all-inclusive Belize private island resort is home to just a few people at a time. The breathtaking panoramas of our white sand beach and beautiful lagoon can be seen from your spacious Belizean villa. Gentle winds carry the scent of tropical flowers through the island, and the warm, azure Caribbean waters surround you. The cuisine, prepared with fresh seafood from local waters and fresh fruits and vegetables, are a culinary delight. The paradise of Shaka Caye Resort offers a cultural experience where you embrace our gentle, engaging, noble hosts as a family.
"Shaka Caye is a precious gift of nature and something to be treasured and protected." It is our privilege to be the stewards of such a magnificent place. We are conscious of our eco-footprint, so we harness our energy from the sun. Solar power is critical to our mission. We harvest fresh rainwater from the skies and purify our own fresh drinking water. We respect and protect our neighboring Great Barrier Reef and invite our guests to see one of the true wonders of the world.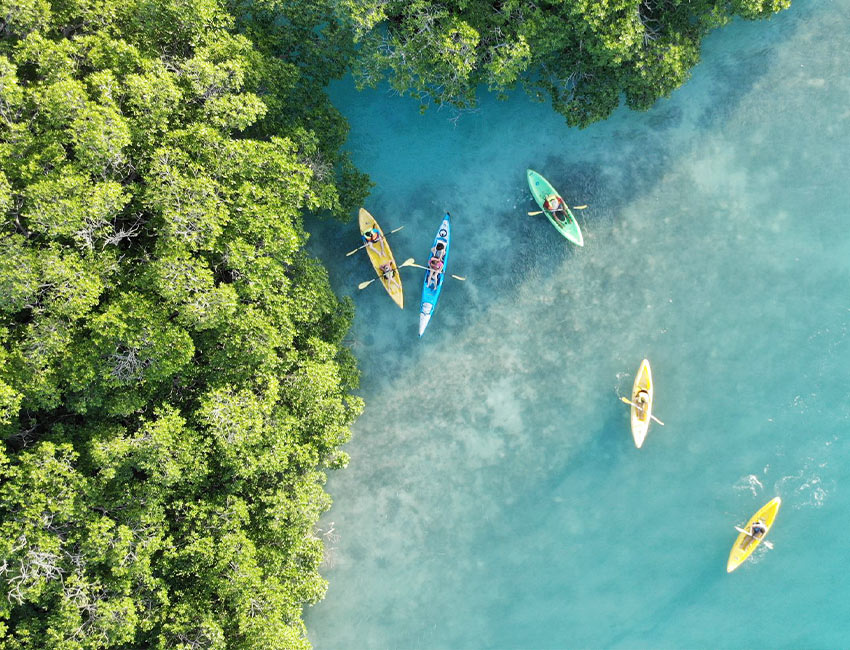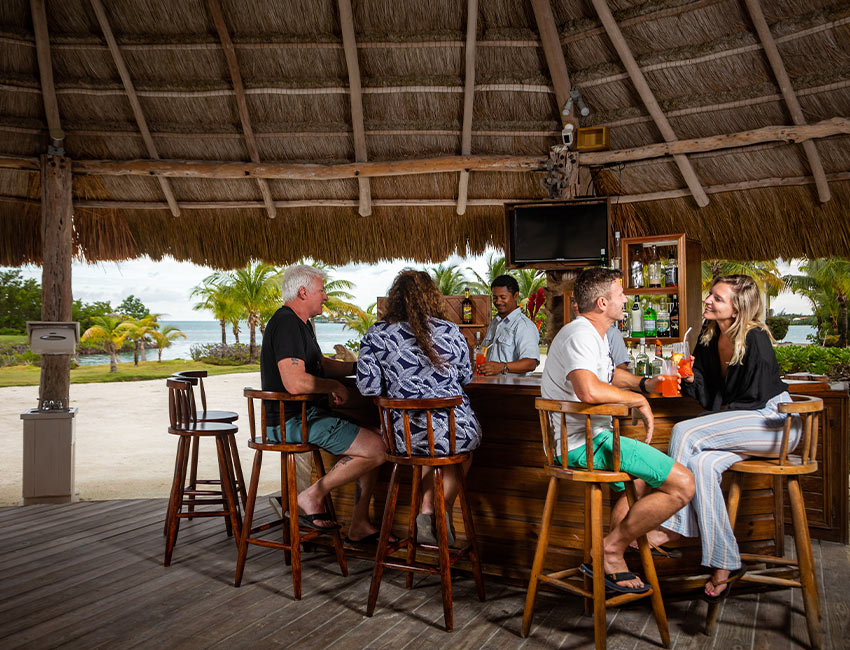 Belizean culture is very much alive on Shaka Caye, and when you visit, you will live and play alongside Belizeans. Belizeans are taught from an early age that family and friends are most important in life – and this has remained true even in our world where technology is pervasive. From this warm yet living culture comes a welcoming and fun-loving community. We'll spoil you with our hospitality or, if you prefer, leave you to savor your own solitude.
We are proud of our iguana population at Shaka Caye. 13 years ago, we brought a male and a female to the island. Since then, the iguanas have reproduced a small population of harmless, beautiful creatures. Ask one of your Butlers to take you on an island tour to visit and see these amazing small animals.