Experience the ultimate in luxury living on our secluded white sand beach in Belize. Our beachfront villas offer a one-of-a-kind beachfront experience with views of the Caribbean Sea. Each spacious villas boasts over 1,000 sq. feet of living space, complete with a private deck where you can dine and unwind in your own personal hammock. With two bedrooms and two bathrooms, each villa includes a private lounge area for added comfort and relaxation. We are proud to announce that villa number 2 has recently been remodeled, and villas 1 and 5 will soon undergo their own upgrades, ensuring the highest standard of luxury for all our guests.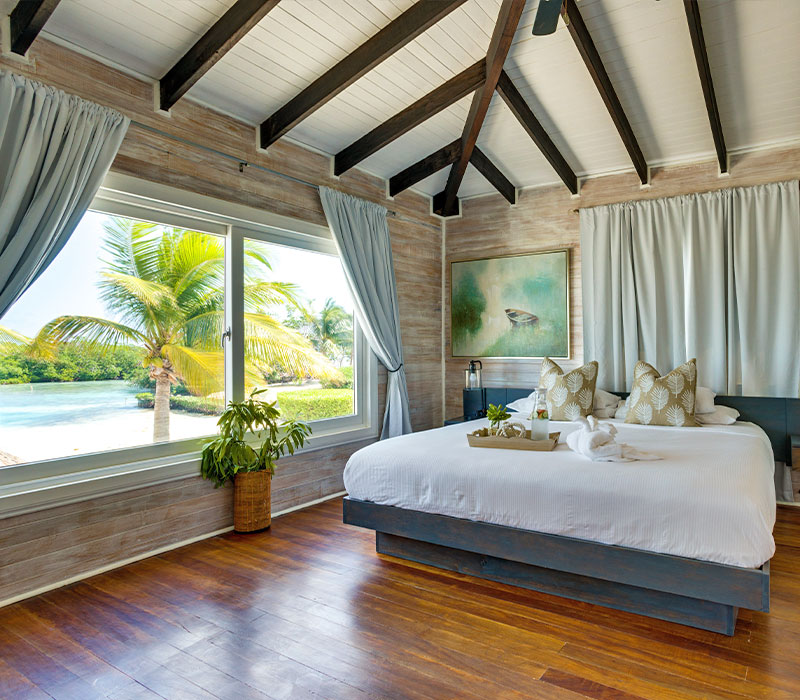 (NOTE: Pictured is the recently remodeled Villa #2 – see below for the other villas)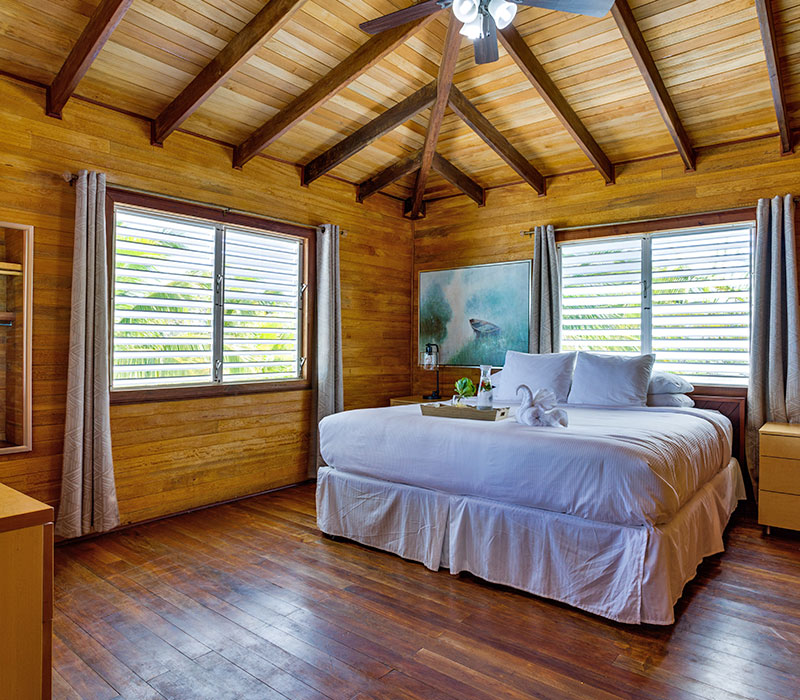 Villas 1 and 5 include all the amenities listed above and are located on the beach with a stunning view of the Caribbean Sea.
Each beachfront villa has over 1,000 sq. feet of living space and has its own private deck for dining and relaxing in your very own hammock. Enjoy two bedrooms and two bathrooms with its own suite-style private lounge area.
"My wife and I stayed at Shaka Caye for six nights for my 55th birthday. What a very special place!! From the moment we arrived at the airport till we left, we were treated like royalty. Carlos, the island manager, made contact with us a few days out and all our requests were noted. The ENTIRE staff is awesome - Ismael especially goes above and beyond to make your stay enjoyable."