Beachfront & Island Villas
Belize Beachfront & Island Villas
BRAND NEW renovation and remodeled with the most modern luxuries.
Our beach villas have been transformed into separate units that are now available for booking by couples or solo travelers. Each unit features a bedroom, bathroom, deck, and lounge area. You can select either the front unit, which overlooks the beach and ocean, or the back unit, which comes with an island view and provides a private deck with partial ocean views.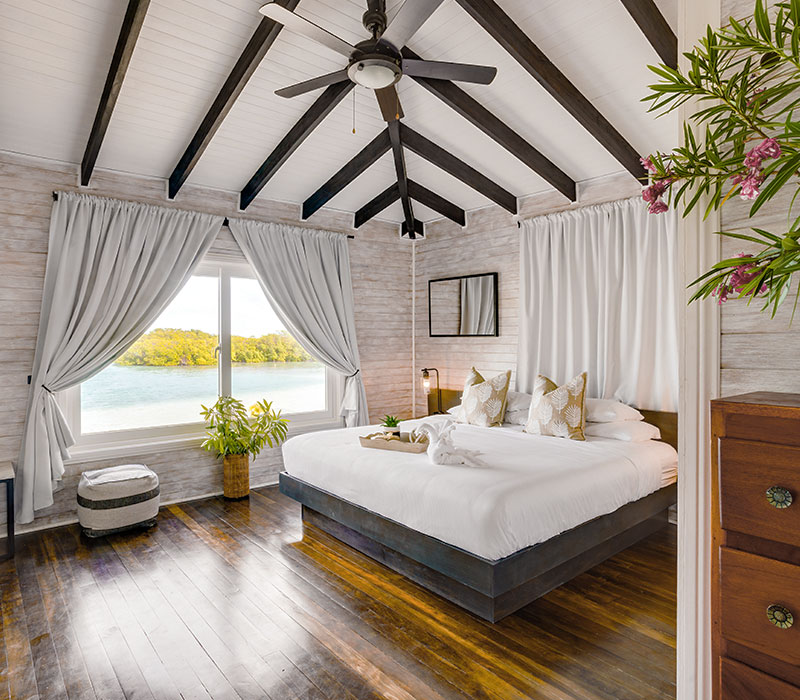 1 BR Beachfront Ocean Villa AMENITIES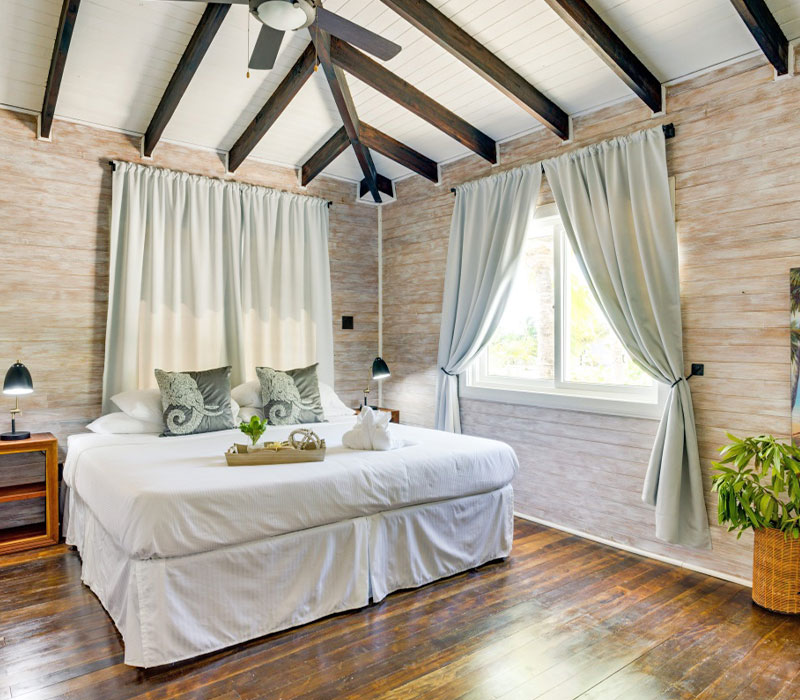 1 BR Island View Villa AMENITIES
"My wife and I stayed at Shaka Caye for six nights for my 55th birthday. What a very special place!! From the moment we arrived at the airport till we left, we were treated like royalty. Carlos, the island manager, made contact with us a few days out and all our requests were noted. The ENTIRE staff is awesome - Ismael especially goes above and beyond to make your stay enjoyable."